– in collaboration with Vijai Patchineelam, video 16:40 min and analog photographs
– filmed on the location of Solana Ulcinj, Montenegro, between 2020-2021
– commissioned by SCHUNK Museum, on invitation by Joep Vessebeld, for the exhibition In Search of Sharawadgi, 2021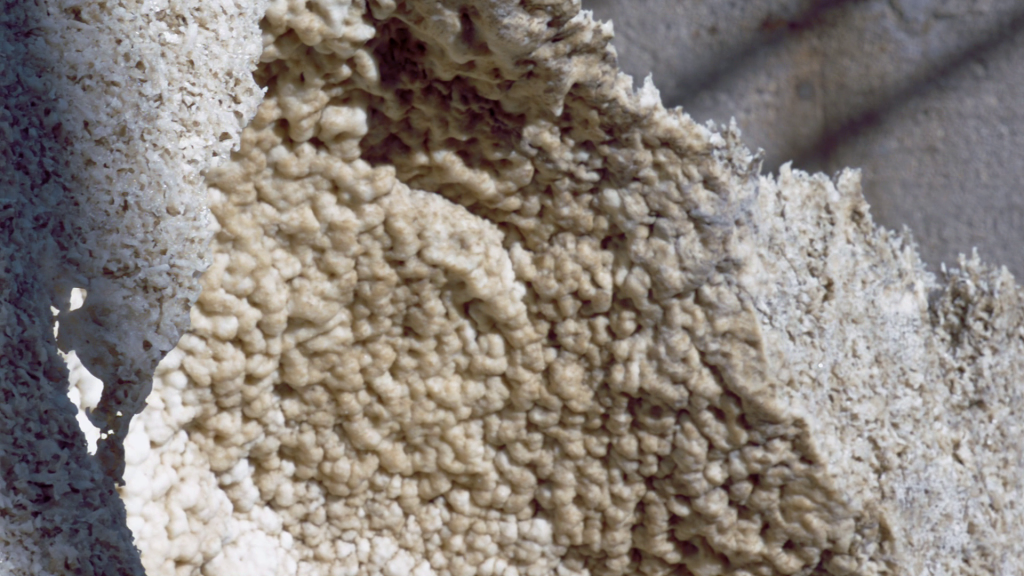 "At the end of 2020, artists Vijai Maia Patchineelam and Adrijana Gvozdenovic visited the Ulcinj area, at the invitation of SCHUNK. They documented the area through film and analogue photographs. Their photo series shows how the current state of both nature and landscape is inextricably linked to the political and economic changes in the region."
– the exhibition was accompanied by a publication In Search of Sharawadgi, Landscape Works with Piet Oudolf and LOLA, by nai010 publishers, June 2021.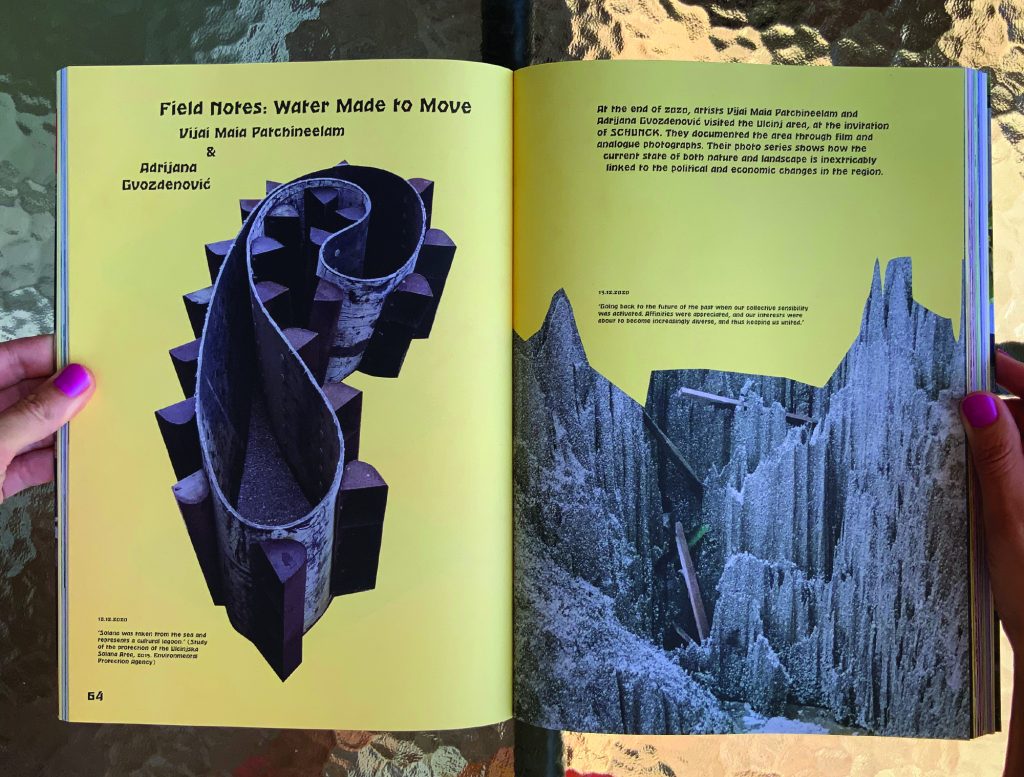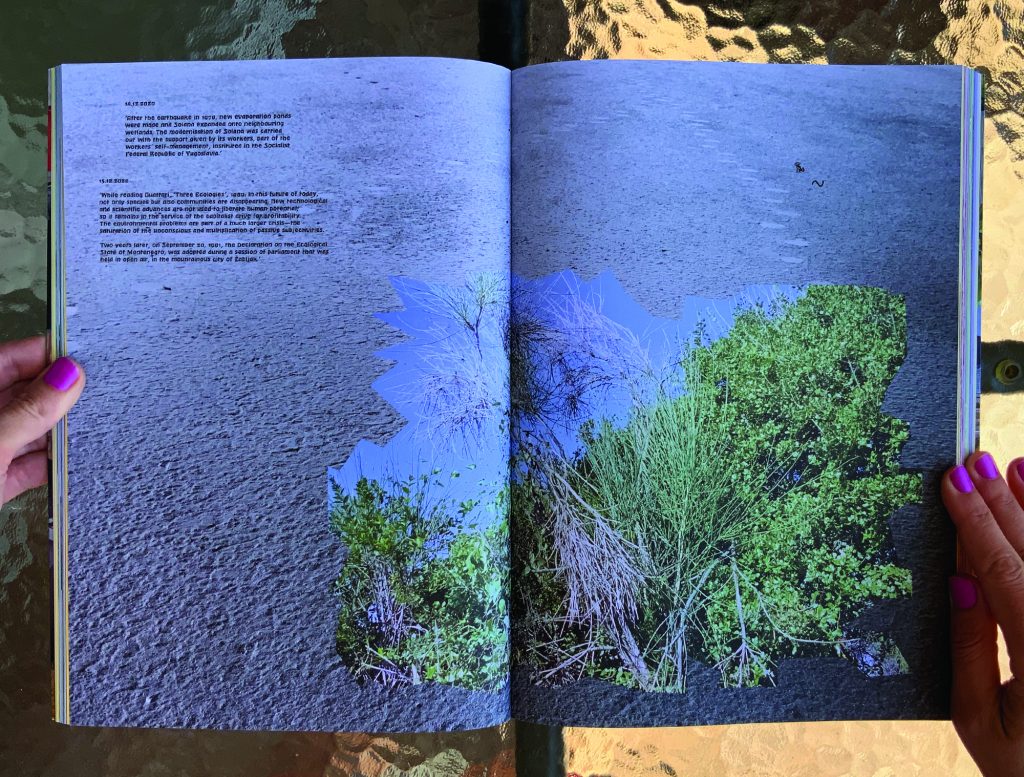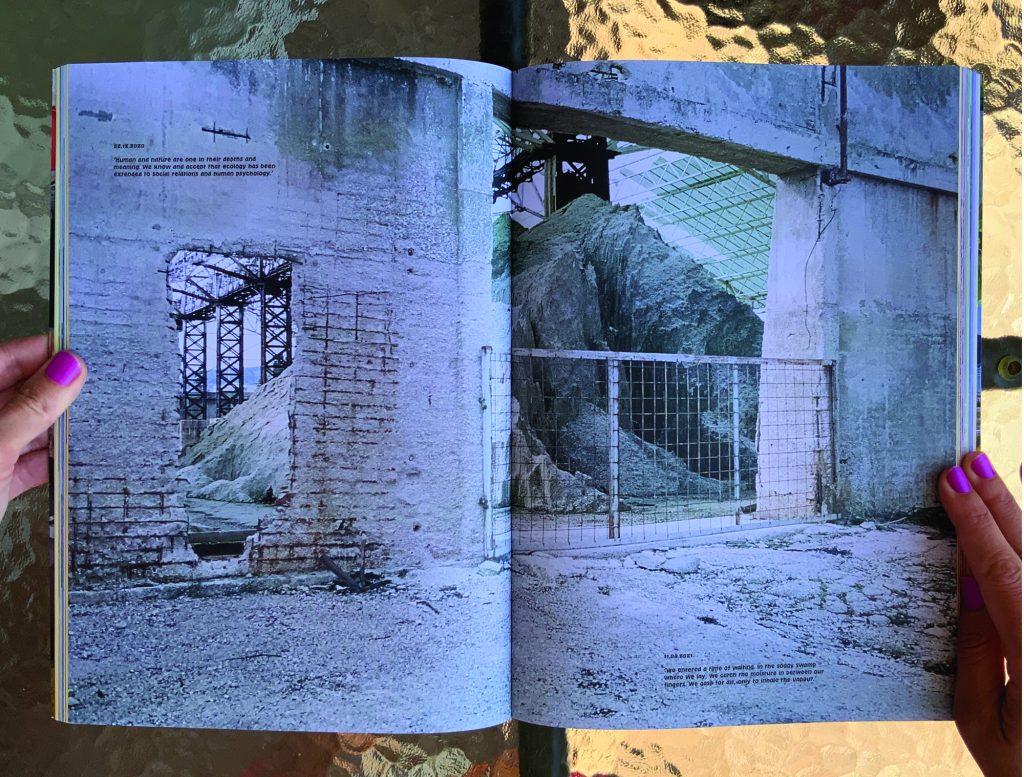 Excerpt from the textual part of the video:

Solana Ulcinj has operated successfully for almost a century, as an artificial, human-made ecosystem.
That means that the system was efficiently managed for the public good.

Water that was made to move.

The interest to make water move might be motivated by the different understandings of Nature:
as a wild place that humans should cultivate
(drying the swamp)
as a place of resources managed by humans
(salt production)
as a place that only appears as a wild place
to be branded as Wild Beauty,
so that it can be capitalized for private investment
or as a resort for the foreign tourists,
who understand nature as a place where you can
get all the comfort for aesthetic and spiritual inspiration.
(started with the process of privatization,
continues till today)

These understandings are all marked by disconnection,
as it shows we didn't learn
from all the different Natures
how to relate to the world around us
or to one another.
video stills: