research project with Goda Palekaitė

research residency and public programme, Art Catalyst, Sheffield
1/03/2021 – 30/11/2021

adopting the lens of the Earth as a historical figure and discursive being, Anthropomorphic Trouble addresses ecological challenges, deep time and geological formations, unearthing the troubled relationship between humans and the Earth.
the project culminated in a two-day performance event, with a book publication and a horror film screening, over the 20 – 21st November at Whitechapel Gallery, London.
Artist Johnston Sheard documented and edited a two-day performance over the 20 – 21st November at Whitechapel Gallery for the good neighbour – www.thegoodneighbour.lt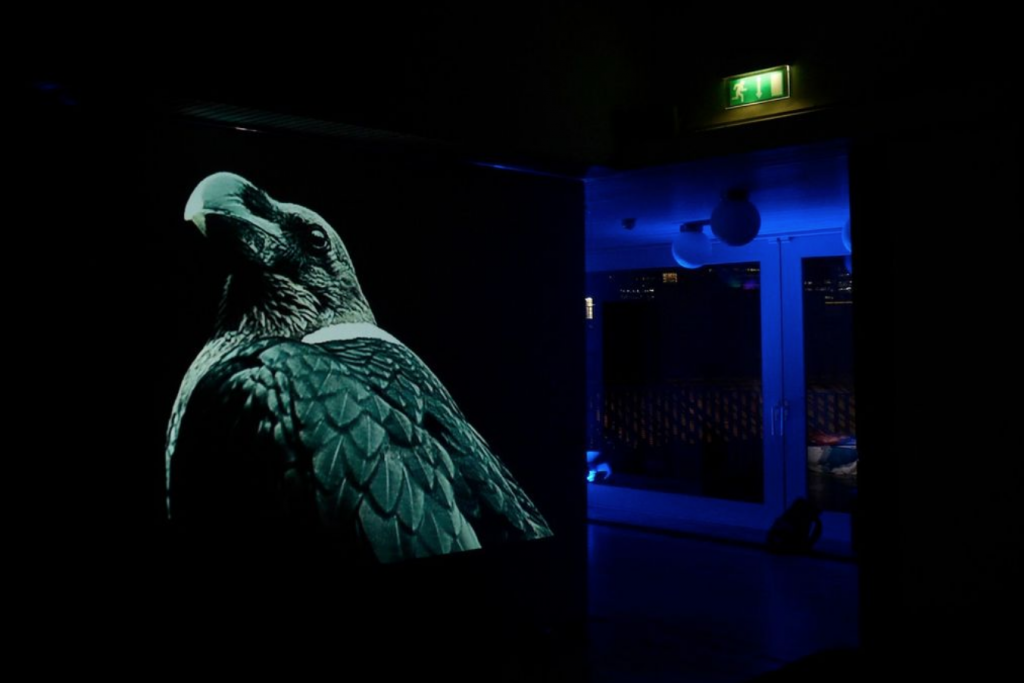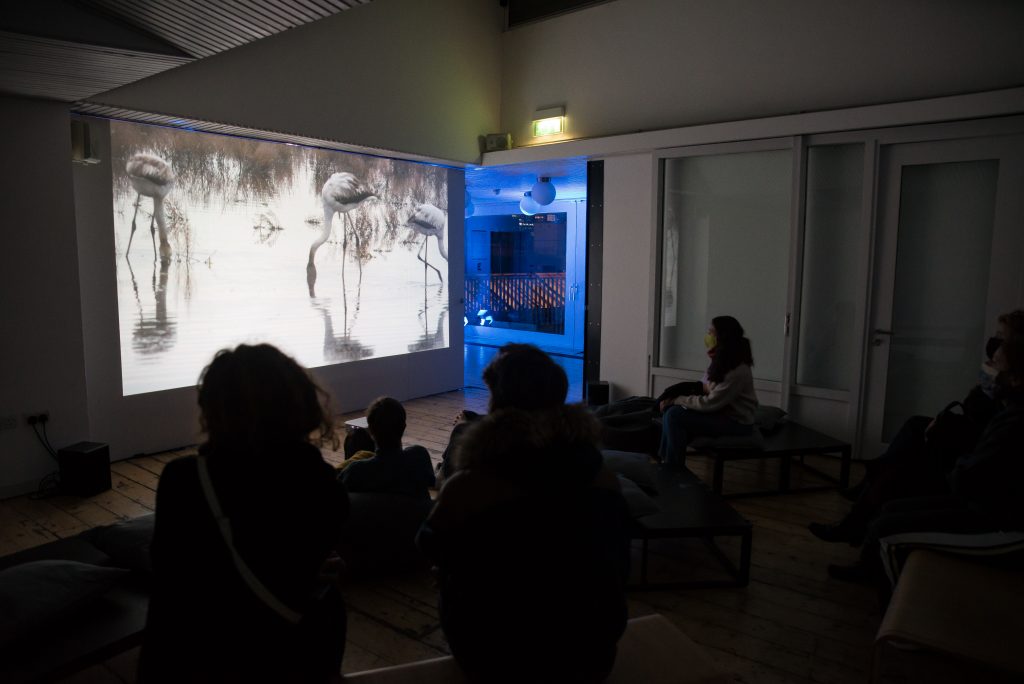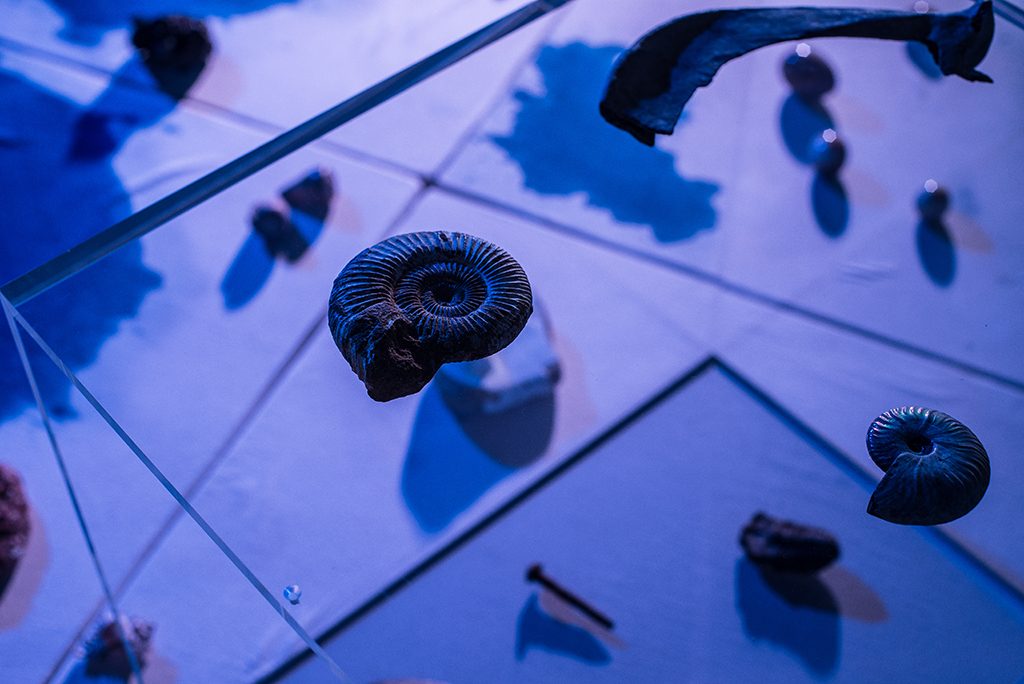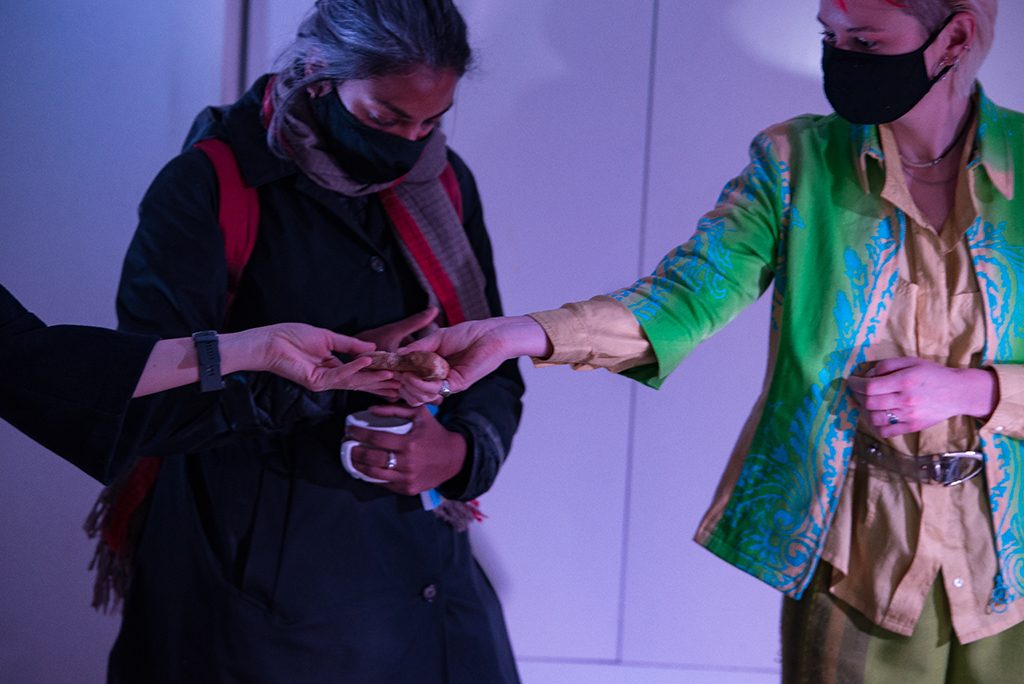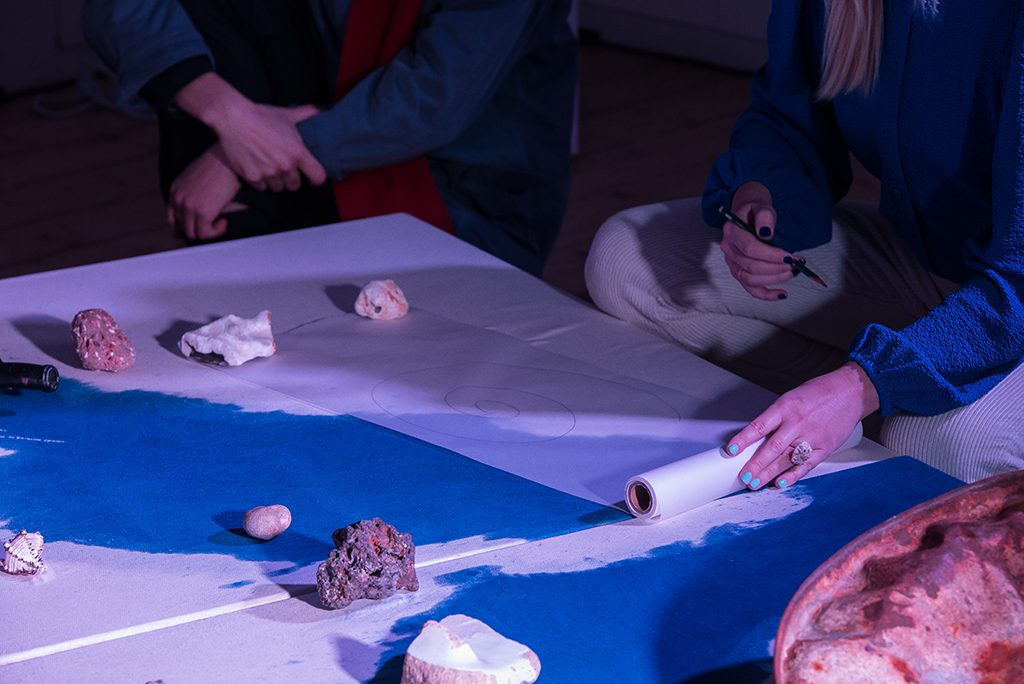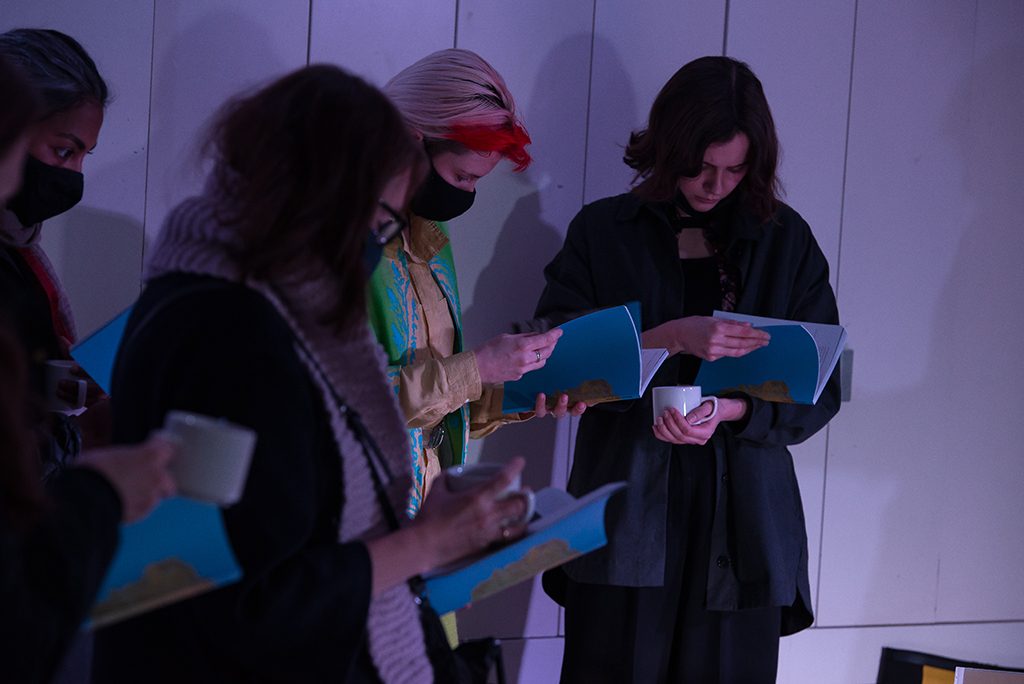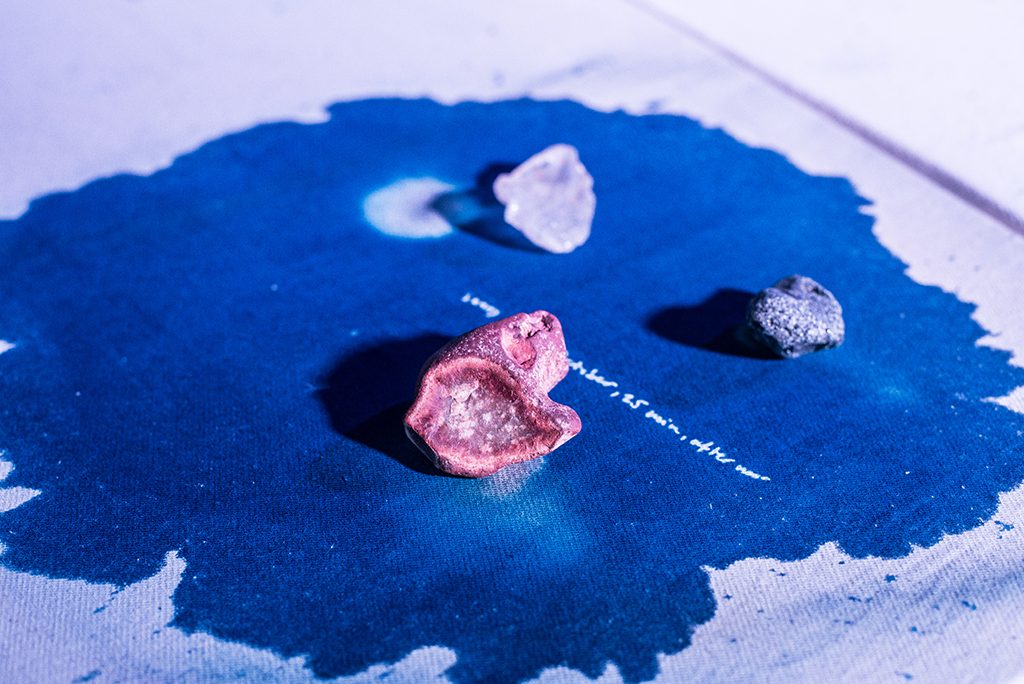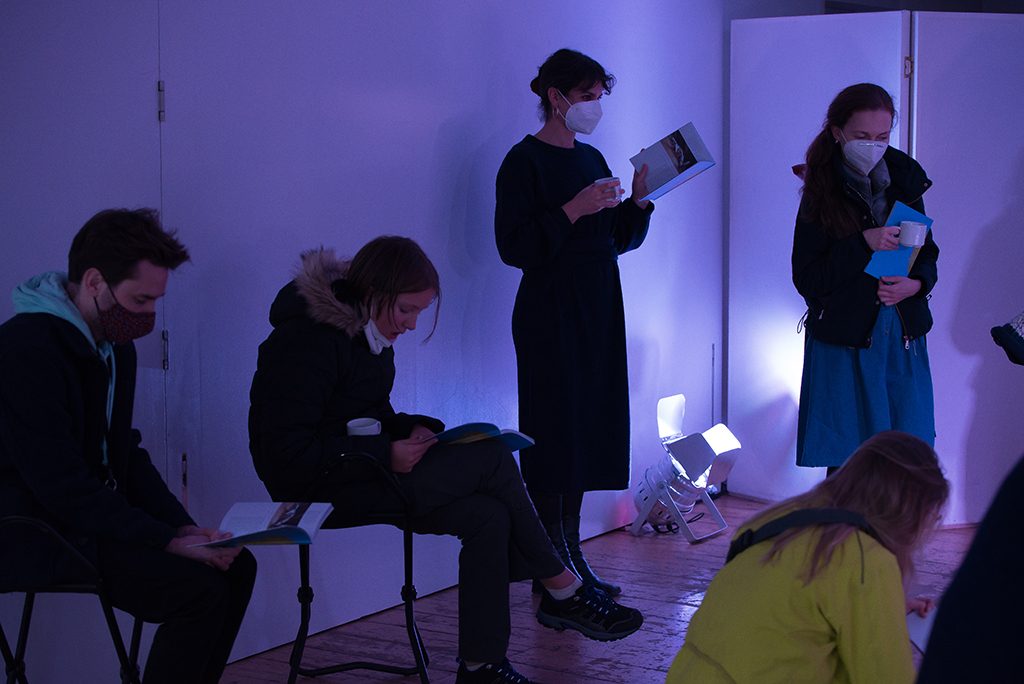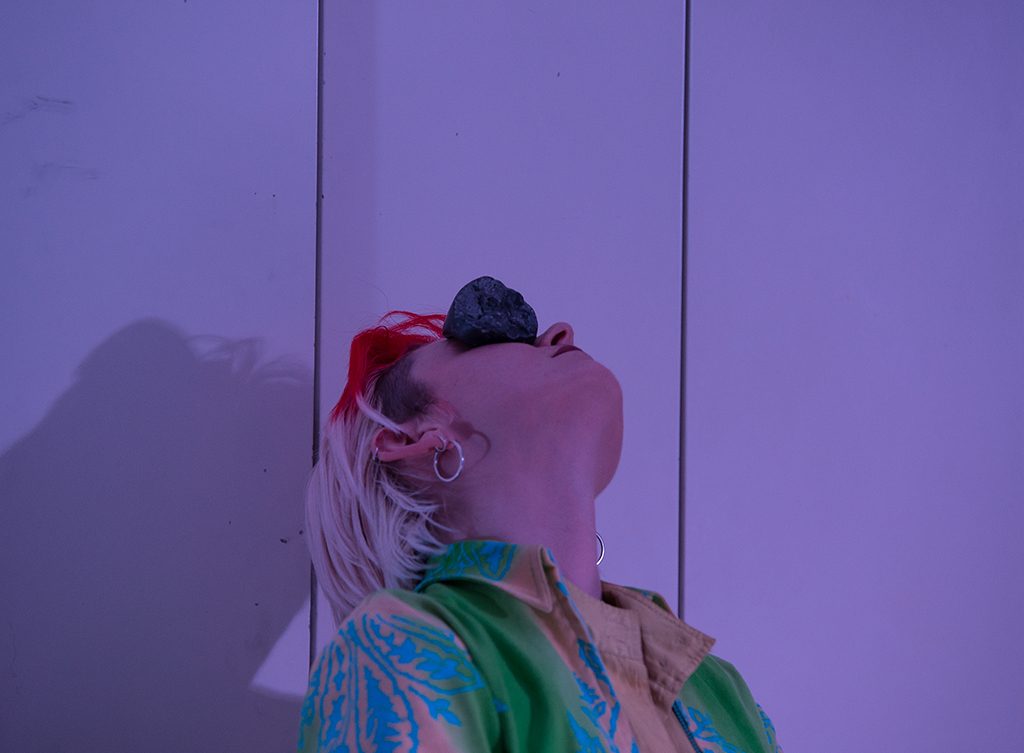 the public encounter aimed to open the possibility to experience and discuss anthropomorphic troubles, as we share our research, stories and works developed in the past two years. looking at the transitional moments within the history of science and questioning the scientific museological display, we invited audience to spend time with the bodies of stones, view a video from the fieldwork portraying non-human protagonists, and engage with the history of Earth in a tactile way – in other words, to exercise our gaze and touch for a different knowledge of landscape and time.
Anthropomorphic Trouble
book, edition of 200
texts and images: Goda Palekaitė & Adrijana Gvozdenović
design: Ivana Vujošević & Radisav Stijović
copy-editing: Amy Pickles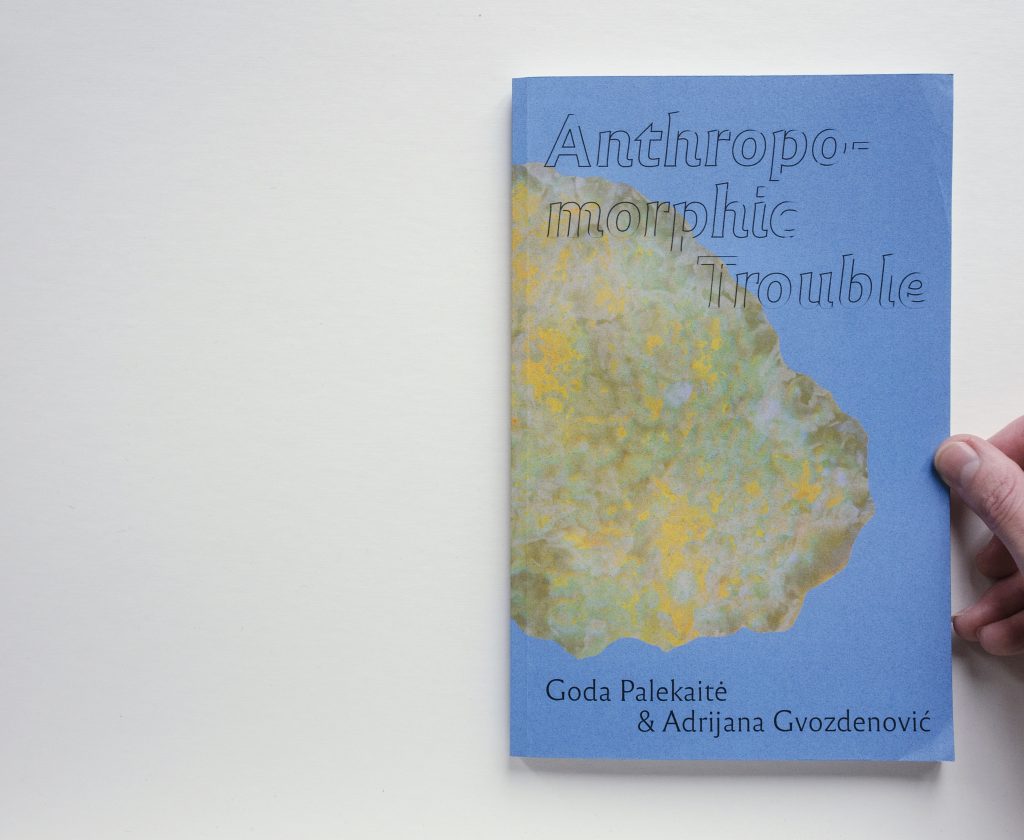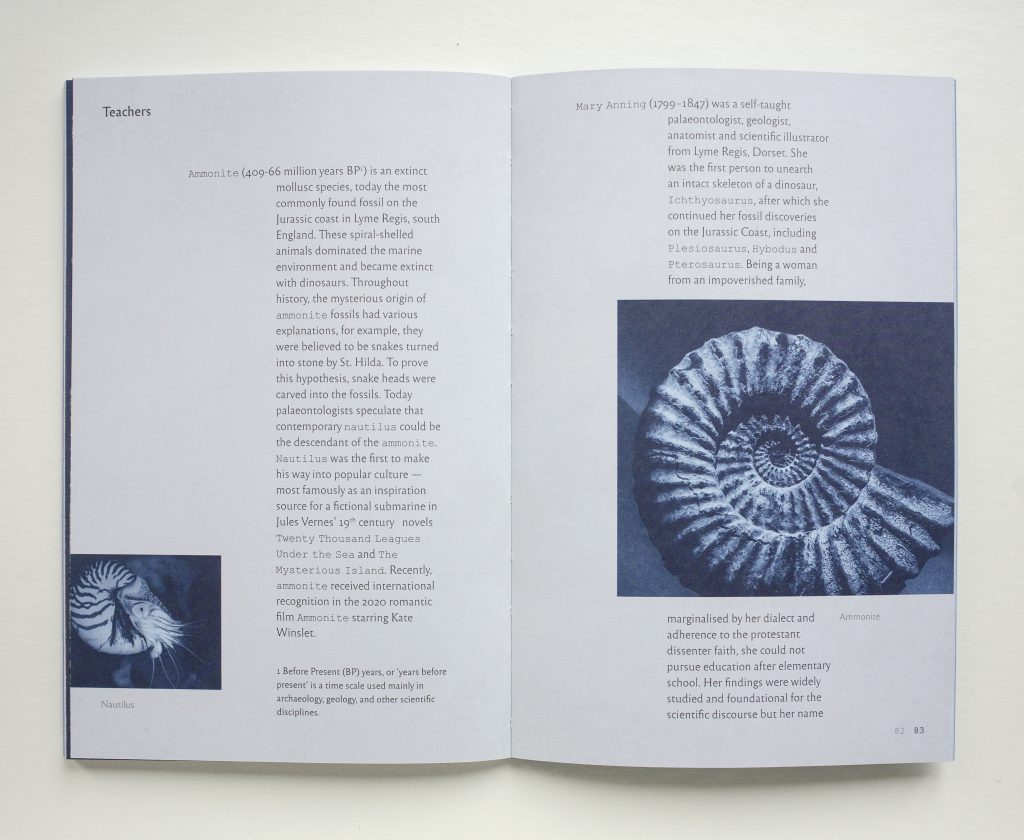 Anthropomorphic Trouble
film, 18 min
Goda Palekaitė & Adrijana Gvozdenović in collaboration with Teresa Cos

filmed by: Goda Palekaitė, Adrijana Gvozdenović, Teresa Cos, Vijai Patchineelam, Jovan Milošević
filming locations: Lyme Regis, Dorset; Poole Bay, Dorset; National History Museum, London; Crystal Palace Park, London; Horniman Museum and Gardens, London; Dino Adventure Park, Belgrade; Belgrade Zoo, Mammoth Park, Kostolac; Solana, Ulcinj.
additional footage taken from YouTube channels: 15 Ancient Creatures That Are Still Alive in Facts Jukie; Crustáceo caprelídeo se alimentando in Alvaro Migotto; Old Snapping Turtle Says Hi in Viral Hog; The Chambered Nautilus: A Living Link With the Past in Monterey Bay Aquarium.
sound: Stone Music by Adrijana Gvozdenović & Marko Radišić